An NTC thermistor is a very simple temperature sensor that is very common in consumer electronics. NTC thermistor is a typical temperature-sensitive semiconductor resistor, and its resistance value decreases stepwise with the increase of temperature. NTC thermistor is composed of polycrystalline ceramics of mixed oxides. Different packages of different materials are used in different occasions.
Features of MF58D hermistor
High reliability, goog heat resistance for glass encapsulation
High accuracy of Resistance value and B value, good consistence
Fast response speed, high sensitivity
The Functions of MF58D Thermistor
Using the self-heating characteristics of NTC thermistor can realize automatic gain control, constitute RC oscillator amplitude stabilization circuit, delay circuit and protection circuit, and can also be used as temperature measuring element, such as induction cooker and electric heater.
NTC can be used to measure temperature when the temperature measurement accuracy is not high. Generally, an NTC resistor is connected in series with a certain value resistor. The resistance value of the NTC can be calculated by measuring the voltage at both ends of the resistor, and then the approximate temperature value of the current environment can be known. .
In addition, NTC has become the preferred temperature measurement method for engineers in many cases in various fields due to its excellent cost performance, various packaging forms and adaptability, and simple use methods. It is widely used in household appliances, Various fields such as electric power industry, communication, military science, and aerospace have extremely broad prospects for development.
The Applications of MF58D Thermistor
Temperature sensing and control of kitchen appliances, thermometers, battery of new energy, charger, computer, bathroom appliances, instruments, medical instruments, automobiles, fire alarms, and industry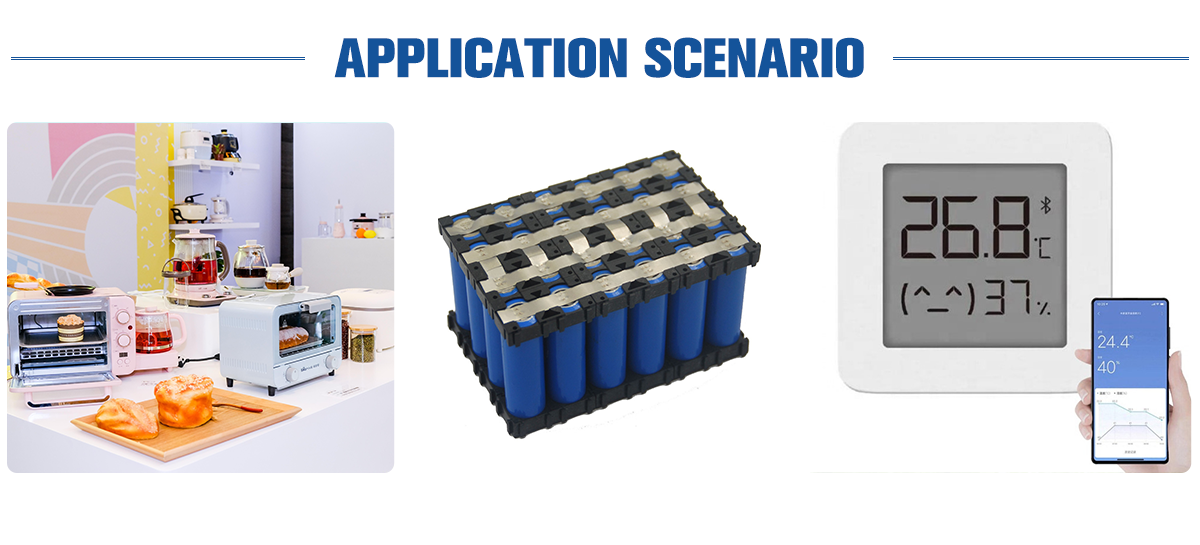 The Manufacturing Process of MF58D Thermistor
Incoming Material Inspection - Mixed Raw Material - Baking - Cutting - Sintering - Electrode - Resistance Test - Lead Attachment - Packaging - Terminals - Probe Assembly - Marking - Final Inspection - Packaging and Bulk - Delivery to Customer