Negative temperature coefficient (NTC) thermistor refers to the thermistor phenomenon and material with a negative temperature coefficient that decreases exponentially with temperature rise. The material is a semiconductor ceramic made by fully mixing, molding, and sintering two or more metal oxides such as manganese, copper, silicon, cobalt, iron, nickel, and zinc. It can be made into a material with a negative temperature coefficient. (NTC) thermistor. Its resistivity and material constants vary with material composition ratio, sintering atmosphere, sintering temperature and structural state. Non-oxide NTC thermistor materials represented by silicon carbide, tin selenide, and tantalum nitride have also appeared.
The Features of MF52 Thermistor
High accuracy of Resistance value and B value, excellent consistency
Fast response speed, high sensitivity
The Applications of MF52 Thermistor
Temperature measurement, control and compensation of air heater, soybean milk machine, toaster, disinfection cabinet, water dispenser, refrigerator, freezer, air conditioner, electronic calendar, battery pack, electric charger, computer, electric foot tub, integral bathroom, temperature-control instrument, medical instrument, car temperature measurement, fire alarm, industrial field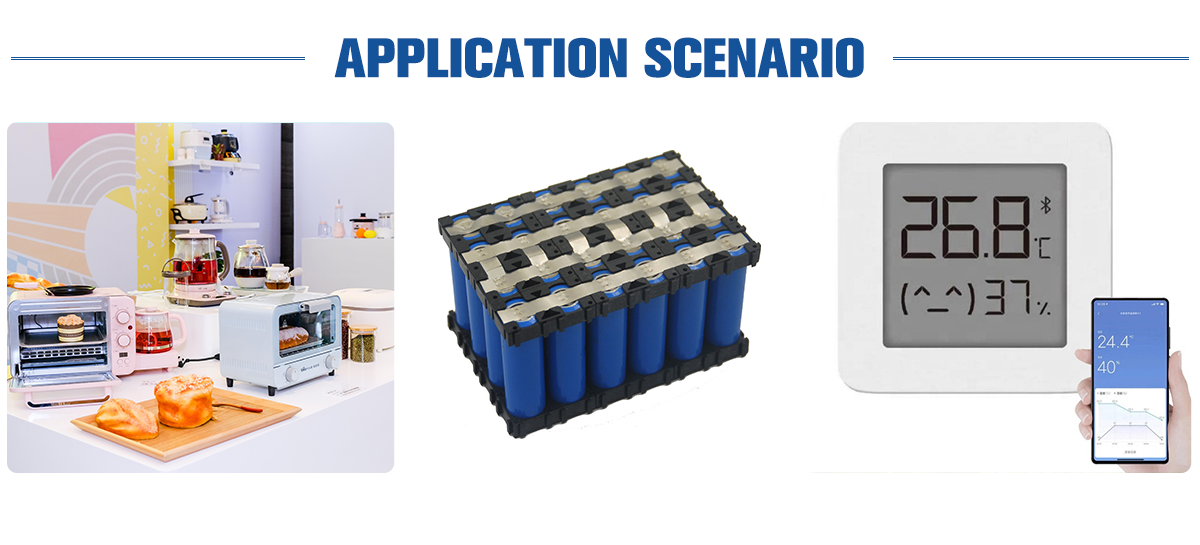 The Description of a Specific Character of MF52 Thermistor
MF52B: Lead wire-Enamelled wire
MF52E: Lead wire-CP wire
MF52D Model: Lead wire-electric wire
The Advantage of a Specific Character of MF52 Thermistor
Small size and light weight. Suitable for high density surface mount.

Excellent solderability and drought resistance, suitable for reflow soldering and wave soldering.

Stable electrical performance, high reliability and long service life.

Low assembly cost and match with automatic assembly equipment.

High mechanical strength.

Glass encapsulation, good acid and alkali resistance.

Fast response time and good self-recovery performance.

Comply with the requirements of RoSH directive.
The Usage of a Specific Character of MF52 Thermistor
According to its operating temperature range and accuracy, it is used as a temperature sensitive element. The basic thermistor principle circuit is as follows:
Directly use the resistance-temperature characteristics of the thermistor

The linear resistance-temperature characteristic can be obtained by using the method of connecting resistors in parallel.

Although the temperature coefficient decreases, linear resistance-temperature characteristics can still be obtained in a wide temperature range.