DS18B20 is a commonly used digital temperature sensor, which outputs digital signals and has the characteristics of small size, low hardware overhead, strong anti-interference ability, and high precision. The DS18B20 digital temperature sensor is easy to wire, and can be used in many occasions after being packaged, such as pipeline type, screw type, magnet adsorption type, stainless steel package type, and various models.
The Features of Digital Temperature Sensor For Cold -Chain System Granary And Wine Cellar
| Temperature Accuracy | -10°C~+80°C error ±0.5°C (high accuracy digital temperature sensor) |
| --- | --- |
| Working Temperature Range | -55℃~+105℃ |
| Insulation Resistance | 500VDC ≥100MΩ |
| Suitable | Long-distance Multi-point temperature Detection |
| Wire Customization Recommended | PVC sheathed wire |
| Connector | XH,SM.5264,2510,5556 |
| Support | OEM, ODM order |
| Product | compatible with REACH and RoHS certifications |
| SS304 material | compatible with FDA and LFGB certifications |
The DS18B20 temperature sensor is a high accuracy digital temperature sensor, providing 9 to 12 bits (programmable device temperature reading). Information is sent to/from the DS18B20 temperature sensor through the 1-wire interface, so the central microprocessor has only one wire connection to the DS18B20 temperature sensor. For reading and writing and temperature conversion, energy can be obtained from the data line itself, and no external power supply is required. Because each DS18B20 temperature sensor contains a unique serial number, multiple ds18b20 temperature sensors can exist on one bus at the same time. This allows the DS18B20 temperature sensor to be placed in many different places.
The Applications of Digital Temperature Sensor For Cold -Chain System Granary And Wine Cellar
Logistics cold chain, industrial control, instrumentation, refrigerated trucks, pharmaceutical factory GMP temperature detection system, wine cellar, greenhouse, air conditioner, flue-cured tobacco, granary, hatch room temperature controller.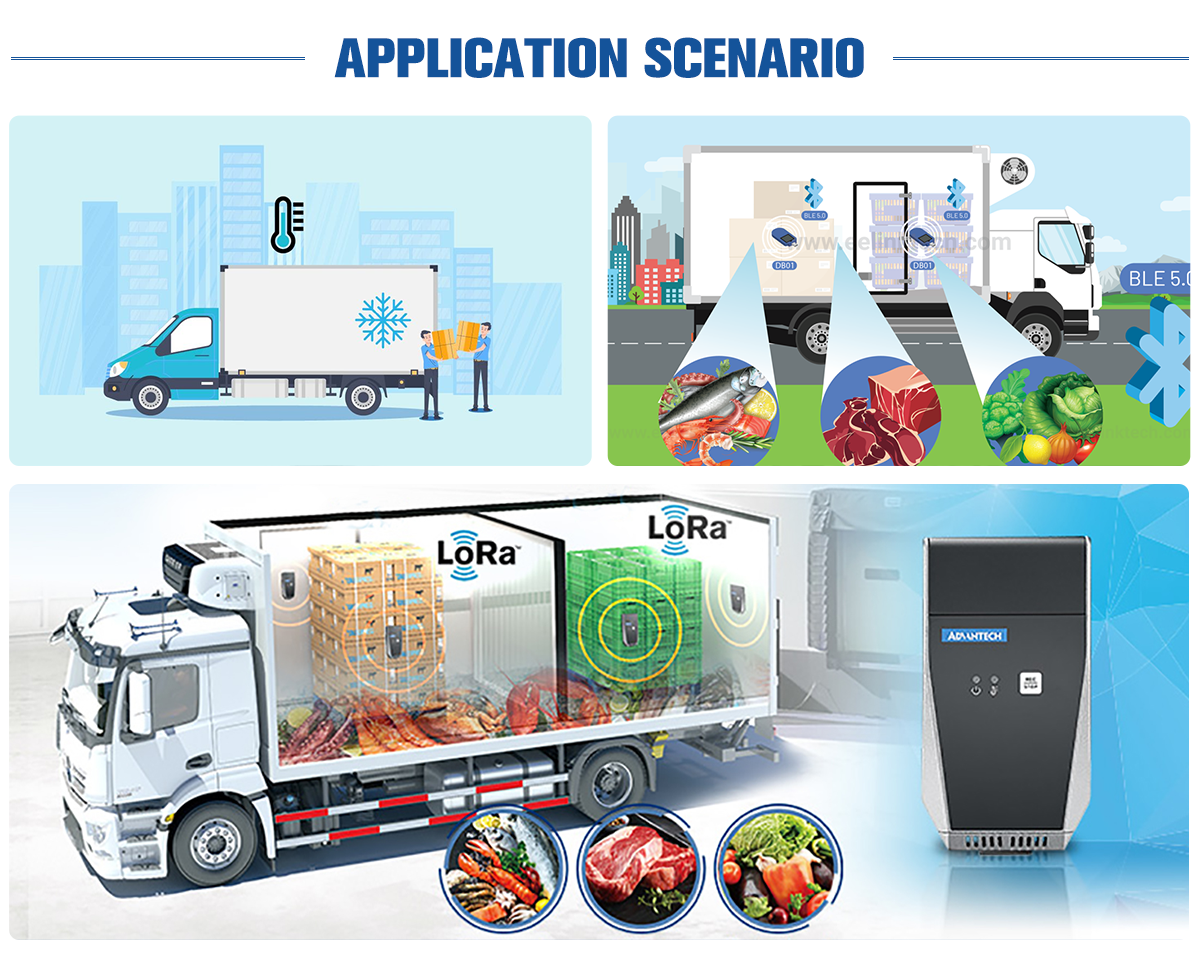 The Wiring Instructions of cold -chain system
The DS18B20 temperature sensor is a unique one-line interface that only requires one line for communication, which simplifies distributed temperature sensing applications, requires no external components, and can be powered by a data bus with a voltage range of 3.0 V to 5.5 V without requiring a backup power supply. The measuring temperature range is -55°C to +125°C. The programmable resolution of the temperature sensor is 9~12 digits, and the temperature is converted into a 12-digit digital format with a maximum value of 750 milliseconds.